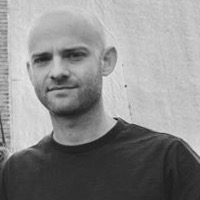 By Will Sansom, The Brooklyn Brothers
12/10/2021
'Innovation' has been one of marketing's favourite buzzwords for more than a hot minute, so what's changed? Why should we look upon innovation not with jaded cynicism but with a renewed sense of interest, urgency and – dare I say it – optimism?

An event of such seismic socio-economic consequence that even 18 months in, we're still struggling to model quite how our infrastructures – both local and global – can and will recover. But there is reason for optimism.
Why important beats sexy
The Brooklyn Brothers works with The Financial Times, most notably on its New Agenda brand platform that exists as a rallying cry for leaders to step up and instigate the change that they want to see. As the platform has developed throughout the pandemic, it's become clear that at no stage is a switch going to flicked, sending the world from crisis and into recovery. What is happening, is a period of profound transition. A period in which we adjust, adapt, reprioritise and remake. So yes we may not recover, but that's because we actually have a unique opportunity to reimagine.
From excuses to opportunities
Of course, it's only just begun. But this is why innovate needs to happen more efficiently and effectively than ever before. Not because of jargon boxes that need to be ticked. No, it's because there is now an opportunity to make it count.

The key challenge is unlearning some of the bad behaviours this approach to innovation has encouraged within organisations. The flip-chart pens have dried out and the recycled cans of sustainable mineral water have all been drunk. It's time to take innovation out of the incubators and into the places and spaces where it can have a genuine impact.
Do one thing well
First things first: focus. It may be a truism to say that focusing on the right thing is the best way to start your innovation process. However, consider for a moment how much language around innovation encourages us to think in broad, blue-sky terms. To light lots of small fires and see which burns brightest. To throw a bunch of things at the wall and see what sticks, etc.

Make no mistake – there's merit in exploring before you refine – but the 'kid in a candy store' approach can result in unwanted distractions, not to mention a strangulated innovation pipeline and, at worst, product launches that lacked differentiation or even a clear connection to the brand. We simply can't afford this way of working now.

There has been compelling evidence of focus helping innovation. Coca-Cola has claimed that by cutting what CEO James Quincey described as 'Zombie brands' from their portfolio, it's allowed them to be more single-minded about how and where they innovate. Yes knowing where to invest but also where to hold back. As a result, the company says that revenue per innovation has already doubled year on year.

So in short, decide on a boat, get everyone in and then paddle like hell (cue forcibly extended metaphor about winning upstream).
Consider conditions as well as process
Focus, tick, but now it's time to talk process, or more accurately, what sits around it. Jeff Bezos said in one of his famous open letters to his business, warning against the danger of process as proxy:

'If you're not watchful, the process can become the thing… the proxy for the result you want. You stop looking at outcomes and just make sure you're doing the process right.' He goes on to explain that when you allow process to become a proxy, it enables you to justify poor or unsatisfactory outcomes – 'well we stuck to the process…'

And this is why – as crucial as tight, focused (see previous point) processes are for innovation – outcomes can't be entrusted to them. Instead they need the best chance to succeed with the right conditions for innovation to flourish within an organisation.

Building 20 at MIT – described as 'the most innovative building the world has ever seen' – was a temporary structure fabricated in 1943. It played host to an assortment of laboratories, organisations and student groups. But what's most interesting about building 20 is the conditions that it created. It was ramshackle, cramped and constantly shape-shifting – forcing disparate disciplines together in ways they'd never experienced. The result was a glorious cross-pollination of ideas, from the invention of radar that helped to win the second world war to modern-theory linguistics.

The lesson building 20 teaches isn't about physical space, but about what it engendered. Fusing of previously unmet skillsets to fast-track new outcomes. Shifting of goalposts to keep teams on their toes. Flexibility around people and processes in the interest of prioritising the outcome. Forget innovation – these things helped win a war!
Create the evidence – don't wait for it
After focus and conditions, but what could still be slowing innovation? It's simple. Permission, or rather the evidence needed for permission to innovate. How to know that investment is being made in the right place?

Returning to the FT, its challenge during the pandemic was that there was a lag of weeks to months between when official economic data is produced and the period of time it covers – making it out of date before it is published. So, the FT built a Global Economic Impact Tracker that used alternative data sources and indicators to provide an early view of changes in activity as they happen across key sectors and countries. This new way of modelling allowed decision makers to act quickly – creating the evidence of change rather than waiting for it.

In its 2021 Signals of Change report, Accenture described it as 'learning from the future' and said that at least 82% of executives they surveyed claimed the ability to do this would be important to their organisation's success in the years ahead. It won't surprise you to hear that data modelling is your friend here but at an even more rudimentary level, it's about the recognition that you can't rely on old evidence to create something new – especially when you want to do it quickly.

Encouraging decision-makers to develop forward-looking capabilities will help decisions get made faster, with greater confidence and less risk.
And finally, embrace a little chaos
No one could've predicted the last eighteen months but they were, if nothing else, a stark reminder that when challenge is thrust upon the world, it can be reframed as opportunity – no matter how uncomfortable it may feel. As Pulitzer Prize-winning historian, Henry Adams said: 'Chaos often breeds life, when order breeds habit'.