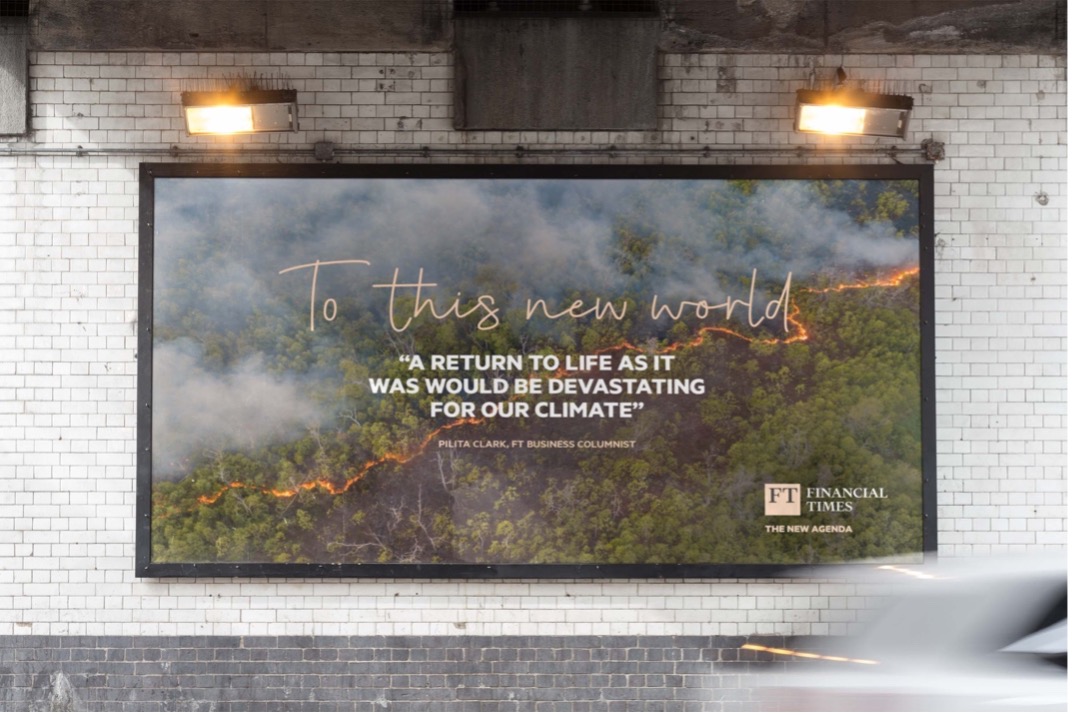 The Financial Times' latest brand campaign, 'Letters to this New World', has been named in the top 25 'Most Contagious' campaigns of the year. Each year the list from Contagious recognises the 25 "most innovative, effective and attention-grabbing campaigns" that represent the "the best examples of commercial creativity from around the world".

Developed with The Brooklyn Brothers and launched in September, the campaign is the latest evolution of the FT's New Agenda brand platform, which promotes the FT as the leading destination for analysis of the most important global trends and themes. The campaign features a series of hard-hitting open letters addressing themes like climate change, the world of work, digital finance and global inequality. FT journalists including Martin Wolf, Gillian Tett, Pilita Clark, John Burn-Murdoch, Sarah O'Connor and Paul Murphy contributed.

Contagious said: "The Financial Times is a perfect example of why you shouldn't judge a book (or a newspaper) by its cover. In September, the paper launched a global campaign showcasing the breadth and rigour of its journalism, with Letters to this New World."

Finola McDonnell, CCMO at the FT, said: "We wanted to start a conversation about the future and the role of FT readers in shaping it. It's great to be recognised for that".

George Bryant, CCO of The Brooklyn Brothers, said: "The global pandemic has wrought change and demanded evolution – economically and socially – on a scale that no one could imagine. Letters to this New World is a global platform for FT and its community of leaders to share ambitions and collectively write a new agenda."

Other brands recognised by Contagious include Ikea, Chevrolet, Guinness, KFC, KitKat, Oatly, Vans, Reddit and Channel 4.