USING SOCIAL CONTENT TO GIVE GEN Z
A VOICE IN THE CLIMATE CHANGE DEBATE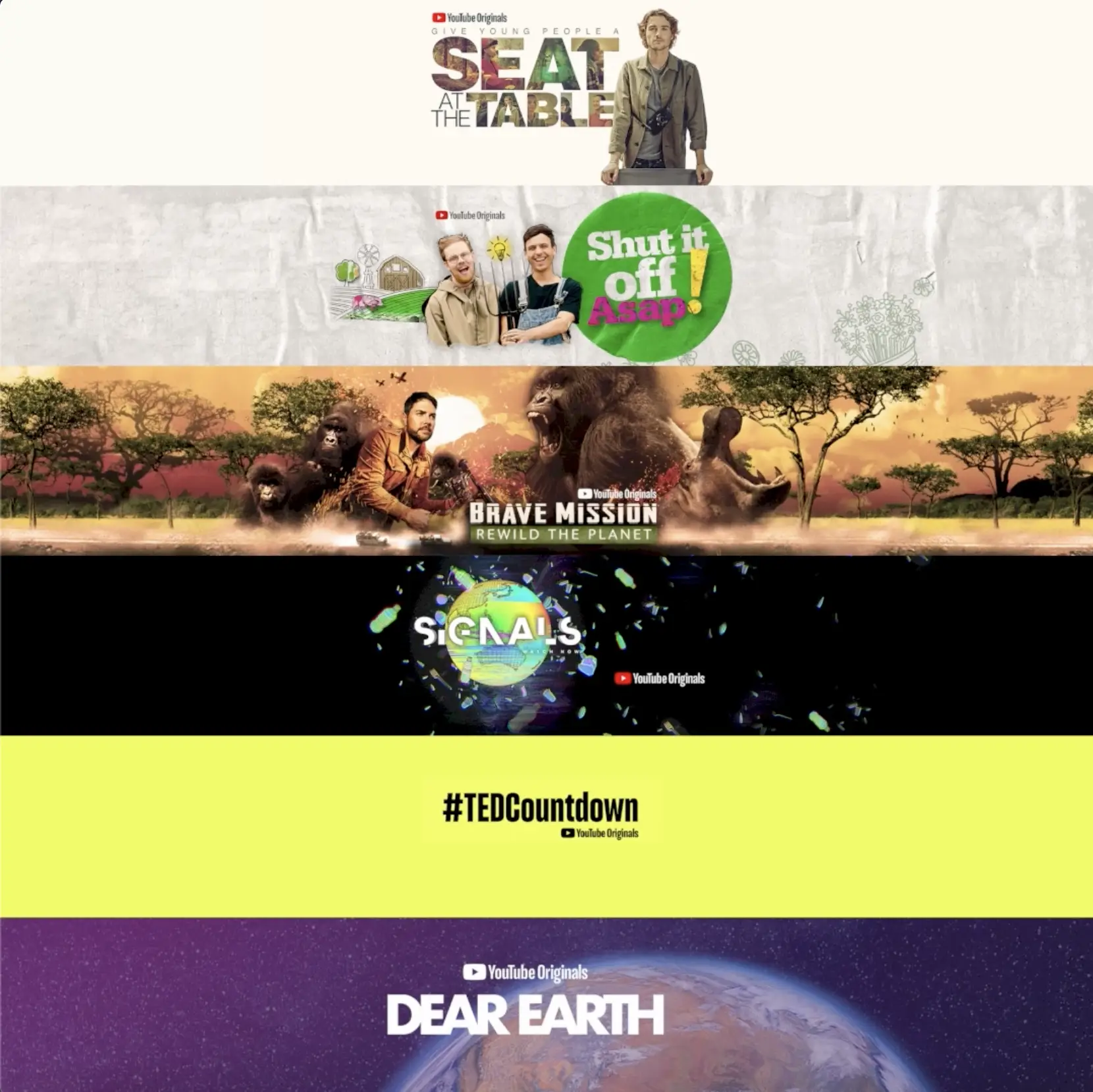 The Challenge
Research showed that climate change and sustainability is a top three issue for the Gen Z audience and yet in their eyes, no one from governments to big business, is doing enough about it. The challenge was to show that YouTube - despite being 'Big Tech' - was different.
The Insight
This audience's main concern was the world focusing too much on talk, and not enough on action. However, issuing a rallying cry for everyone to simply roll their sleeves up, wasn't enough. We needed to actually show how people could step up and take action - inspiring and empowering them to take the first step - no matter how small.
The solution
In the lead up to the COP26 summit, we launched the #UnFckIt social content campaign which was a month of ideas and action that gave YouTube a platform to champion sustainability and put Gen Z at the heart of the climate change conversation.

The Campaign featured six original shows - each one dedicated to a different key theme relating to sustainability. They featured actionable things we can all do to reverse climate change and called on governments and corporations to do the same.
The results
YouTube had the largest share of voice of any social platform within the general sustainability conversation in the lead up to COP26, impacting over 25 markets around the world.
OUR GEN Z AUDIENCE HAD BECOME INCREASINGLY DISENFRANCHISED WITH
THE ESTABLISHMENT'S PERCEIVED LACK OF USEFUL ACTION AROUND CLIMATE CHANGE.