"Get him on match of the day
Over that twat Robbie Savage"
@irongiant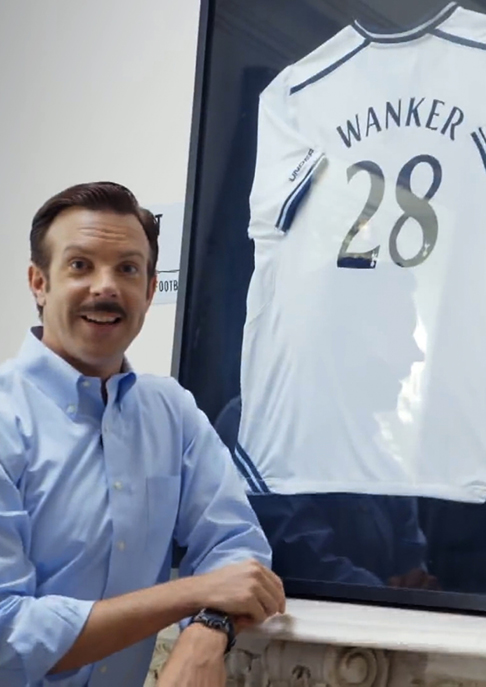 The Challenge
How could we rise above the overcrowded and overhyped world of sports brands to recruit a new generation of fans to NBC?
The platform
Coach Ted Lasso, played by Saturday Night Live's Jason Sudeikis, has brought his American style of coaching to the UK, in a series of awarded content shorts. Each episode demonstrates Ted's inability to get to grips with our beautiful game, inviting American fans to enjoy football, just not as they know it.
The response
The largest Premier League opening weekend audience in U.S. history, NBC generated mass appeal for English Football in the States with 10m+ fans tuning into NBC's Premier League Coverage. At launch, the Jason Sudeikis spot went viral and has had over 11m organic views, with the whole campaign achieving a total 1bn media impressions.

Magazine
8486%

Increase in facebook fans

1 M

Organic views

91%

Increase in VIEWERSHIP