Why brands must earn consumers' attention to achieve purposeful growth
Consumers' attitudes have changed so much due to Covid that brands must first earn their position in the cultural conversation before amplifying with paid media.
By Steve Hemsley 13 Jul 2020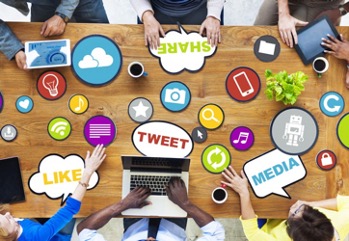 British culture has changed significantly during the Covid-19 pandemic and, as values and behaviours shift, brands must work harder than ever to earn their place in consumers' lives. Marketers are being urged to adopt an 'earned-first' approach to media and marketing, to rise above the noise and enjoy sustainable and purposeful business growth as we emerge from the crisis. During a recent webinar hosted by advertising agency The Brooklyn Brothers, marketers from PepsiCo, the Financial Times and Esquire UK, as well as trend forecasters WGSN, explained how brands can still find space in modern culture and generate sales beyond their traditional category.
A place in culture
Carla Buzasi, managing director at WGSN and former editor-in-chief of The Huffington Post UK, said brands cannot avoid being part of the evolving cultural conversation. Consumers and existing customers have altered how they behave after six months of bad news stories about coronavirus, which have left them pondering an uncertain future. "Consumers want brands to connect with them on an emotional, individual and community level," she said. "People are staying closer to home and the decisions they are making are impacting on their local community. A brand's messaging needs to demonstrate how it is enhancing the areas where consumers live. Even global brands need to think about the impact they are having locally." The Brooklyn Brothers' joint head of strategy, Kim Walker, acknowledged that culture has been turned upside-down. But it is possible for marketers to achieve results by focusing on brand ideas that are good enough to earn media coverage and be picked up in social media, online comments and earned reviews, rather than just through paid means. "Earned attention should be the priority and then be amplified by paid media once it is clear where and how a brand is engaging in people's lives," she said. The agency has three pieces of advice for brands when they are developing their central brand platforms:
Find your cultural space: Does your brand have a distinctive space in your category and in culture? How do you compare to your competitors? Marketers can map the noise in their market by analysing category and cultural analytics to see where and how their brand is connecting with consumers.
Define your human value: What distinct value does your brand bring to people to create cultural change? What do people need and desire, and is your brand uniquely placed to help? Brands can uncover and track long-term human truths.
Tell powerful earned-first stories: To generate long-term growth a brand must be able to connect with people emotionally and be innovative in its brand building and social purpose. Can the brand be bought to life simply in words and pictures? Is it telling the audience relevant stories?
Will Sansom, Walker's fellow joint head of strategy at The Brooklyn Brothers, cited baby wipes client WaterWipes as an example of how an earned-first approach can increase brand awareness and sales. The baby wipes category was perhaps portraying an impression that parenting is always easy and enjoyable when the reality is very different. The messaging was making mums and dads feel like they were failing in some way. The brand, in its first major marketing campaign, set about conveying a more honest message and, after speaking to thousands of parents, it launched its new brand platform with the #thisisparenthood project to empower parents and boost their self-belief. As part of #thisisparenthood, during lockdown the brand launched The Early Days Club, a virtual platform providing access to health care professionals and other families for advice when parents of newborns couldn't visit their doctors or midwives. The delivery of the #thisisparenthood brand platform enabled a consistent approach across all WaterWipes' work, helping all agency partners deliver motivating and integrated campaign ideas, contributing to the brand's ability to react quickly and with a genuine purpose during the pandemic. The full earned and paid campaign produced more than 7,000 pieces of user-generated content and increased brand awareness by around 90%.
"Even global brands need to think about the impact they are having locally."
Carla Buzasi, WGSN
The bank First Direct is another company taking an earned-first approach. Having launched its money wellness brand platform earlier in the year, during the crisis it continued to connect with its customers, providing advice and counsel that went beyond immediate financial advice and helping them to continue taking steps to feel less anxious about their money. The banking sector has had to adapt in recent years to win back public trust, and so too have news organisations. Finola McDonnell, chief communications and marketing officer at the Financial Times, said the news brand has been evolving since the banking crisis of 2008 and has taken an earned-first approach to develop its brand since September 2019. Research had revealed that 74% of FT readers valued its marketing intelligence and analysis over other news providers. It launched its 'New Agenda' brand platform to campaign for a more purposeful approach to capitalism, placing the FT in the centre of the debate on future corporate business models and the importance of businesses doing good as well as making profit. The brand advertising campaign is editorially driven and asks readers to consider the macro changes happening in business, the importance of ethical investing and the future of big corporations. "We want to help leaders make better business decisions that will be good for their shareholders and have a tangible effect on the world," said McDonnell. "I sit in the world of reputation, and earned media is earned by how you behave. People will catch you out if they feel you are not being transparent and there is a gap between what you say and what you do." She said the FT's relationship with its readers is now closer than ever. "Publishing used to be a one-way conversation, then it became two-way as people could comment on articles, and now we are in the next phase which is co-creation. Brands are organising conversations and encouraging consumers to be part of them."
Fuelling trust
At PepsiCo, senior marketing director Cathy Graham Kidd said brands needed to accept that there is increased consumer scepticism and a lack of trust in big organisations. This means marketers must be clear about the role their brand plays in people's lives and what it stands for. She added that PepsiCo talks about "winning with purpose" and must be able to react to small or big changes in consumer behaviour. "Taking an earned-first approach means asking yourself why consumers should care about your brand," she said. "You have to obsess over what consumers really need and appreciate the power of the collective. We have seen communities acting as one, at a time when everyone's life has been turned upside-down. Trust in your brand will follow if you get this right." Another example of a brand earning its stripes in the eyes of consumers during the pandemic is men's monthly magazine Esquire UK. Content director Will Hersey said the magazine had covered the Covid-19 crisis in detail on its website, something it would not have expected to do as a style brand. It has carried features on how the lockdown has affected its readers, whose own values were changing quickly as their finances were hit and many people were working from home or being furloughed. "They are now getting into hobbies such as gardening rather than just worrying about what loafers to buy," said Hersey. "Brands need to have a point of view, a strong story and a close relationship with customers to provide the feelgood experiences we all need at a time like this." Earning a place in consumers' lives in an evolving culture is a challenge for marketers and the work they do needs to be central to their brand advertising, not just something they focus on in their pr. As the short-term remains so changeable and the future so unclear, it is essential brands learn to inhabit their cultural space in a credible way, in order to earn the consumer attention they need to grow.